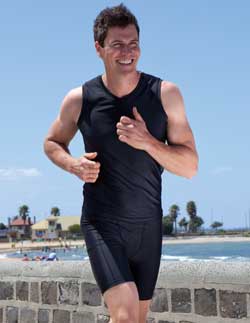 Sportswear
Our company has been supplying quality polo's and casual shirts to sporting clubs and businesses for over 15 years. Click on the link below to view our huge range of products that we can supply your club or team.
Sportwear Testimonial –
"Thanks Luke, as always another fantastic job. The touch footy team is absolutely stoked with the new jerseys!" Ray Bisschop – Manager & Sponsor of Mondo Meteors
We have a large variety of both Male and Female Polos that are new and are a modern fit. Gone are the days where women need to wear a small mens shirt. We have female styles perfect for that sporty look.
There are a variety of fabrics choices. The breathable Bizcool Comfort is a popular choice for the sporting field, as it draws moisture away from the skin, so you feel comfortable playing any sport, no matter how hot you become.